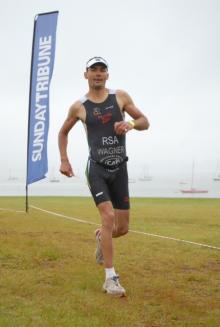 Resides:
Stellenbosch
Winelands
Western Cape
Disability / Supporting Athlete:
hemiplegic cerebral palsy (25 years ago)
Titles Held:
"The one who follows the crowd usually gets no further than the crowd. The one who walks alone, is likely to find him places no one has ever been."Albert Einstein
At a glance:
Height:              1.83m
BMI:                 19.71
Glucose:           5.6
Blood Pressure:            156/70
Cholestrol:        2.88
Sport/s:            Surf Lifesaving (Surfski and Kneeboard endurance paddling, run-swim-run, ironman event (swim, kneeboard, surfski, run), Triathlon (swim, bike, run), K1 Canoeing, Cycling (Road Race and Time Trial) Athletics (3km, 5km or 10km) Swimming (800m; 1500m; 3000m).
Longboard skating/surfing when relaxing and for chill vibes.